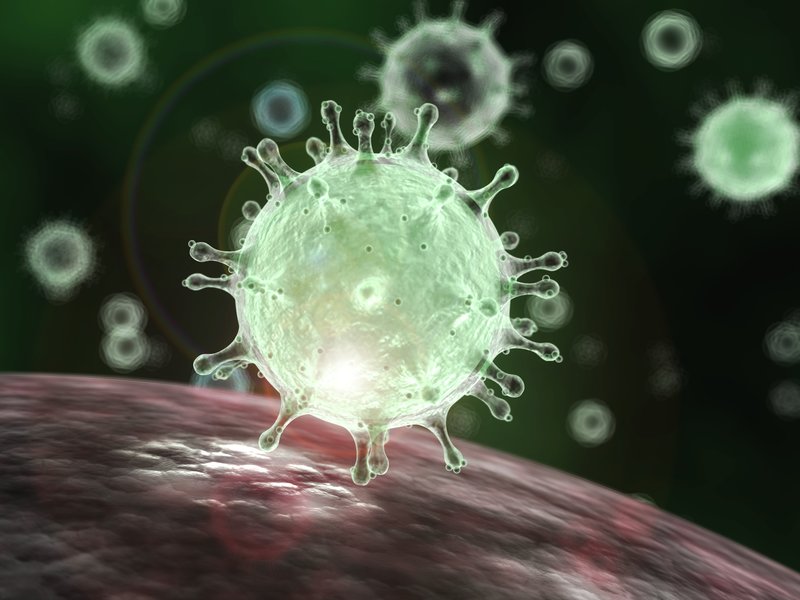 All around there is only one hot news- coronavirus. The situation seems to be getting serious in many countries with an increased sense of fear and misery all across the world as there seems to be no remedy for coronavirus. Let us try to see things from the eyes of Guru, Sadhu and Sastra and understand why such epidemics come our way what is the remedy for coronavirus and other such epidemics.
Cause of coronavirus or other epidemics
Animal killing
By practice, one should avoid eating in such a way that other living entities will be disturbed and suffer. Since I suffer when pinched or killed by others, I should not attempt to pinch or kill any other living entity. People do not know that because of killing innocent animals they themselves will have to suffer severe reactions from material nature.
Any country where people indulge in unnecessary killing of animals will have to suffer from wars and pestilence imposed by material nature. Comparing one's own suffering to the suffering of others, therefore, one should be kind to all living entities. One cannot avoid the sufferings inflicted by providence, and therefore when suffering comes one should fully absorb oneself in chanting the Hare Krishna mantra.
According to Manu, the great author of civic codes and religious principles, even the killer of an animal is to be considered a murderer because animal food is never meant for the civilized man, whose prime duty is to prepare himself for going back to Godhead. He says that in the act of killing an animal there is a regular conspiracy by the party of sinners, and that all of them are liable to be punished as murderers exactly like a party of conspirators who kill a human being combinedly. He who gives permission, he who kills the animal, he who sells the slaughtered animal, he who cooks the animal, he who administers distribution of the foodstuff, and at last he who eats such cooked animal food are all murderers, and all of them are liable to be punished by the laws of nature.
No one can create a living being despite all advancement of material science, and therefore no one has the right to kill a living being by one's independent whims….. The material world is itself a place always full of anxieties, and by the encouragement of animal slaughter the whole atmosphere becomes polluted more and more by war, pestilence, famine and many other unwanted calamities.
(pestilence means a fatal epidemic disease )
Irreligious rulers
An executive head should not be callous to the welfare of the general mass of people while he simply goes on collecting taxes. The king's real duty is to see that the citizens gradually become fully Krishna conscious. Krishna conscious means completely free from all sinful activities. As soon as there is complete eradication of sinful activities in the state, then there will be no more war, pestilence, famine or natural disturbances.
According to the laws of nature, whether at the time of Paraśurāma or at the present, if the government becomes irresponsible and sinful, not caring for brahminical culture, there will certainly be an incarnation of God like Paraśurāma to create a devastation by fire, famine, pestilence or some other calamity. Whenever the government disrespects the supremacy of the Personality of Godhead and fails to protect the institution of varṇāśrama-dharma, it will certainly have to face such catastrophes as formerly brought about by Lord Paraśurāma.
Degraded civilisation
Unable to check such illicit smuggling, the government has decided to manufacture the liquor at cheaper prices so that people can have their supply of intoxication directly from the government instead of purchasing it in public lavatories. The government failed to change the hearts of the citizens from indulging in sinful life, so instead of losing the taxes they collect to inflate the treasury, they have decided to manufacture liquor to supply to the citizens who hanker after it.
This kind of government cannot check the resultant actions of sinful life, namely war, pestilence, famine, earthquakes and similar other disturbances. Nature's law is that as soon as there are discrepancies in regard to the law of God (which are described in Bhagavad-gita as dharmasya glānir, or disobedience to the laws of nature or God), at once there will be heavy punishment in the form of sudden outbreaks of war.
Remedy for coronavirus
Man-made material science cannot do anything to counteract these threefold miseries. They are all punishments from the superior energy of māyā under the direction of the Supreme Lord. Therefore our constant touch with the Lord by devotional service can give us relief without our being disturbed in the discharge of our human duties. The asuras, however, who do not believe in the existence of God, make their own plans to counteract all these threefold miseries, and so they meet with failures every time. The Bhagavad-gītā (7.14) clearly states that the reaction of material energy is never to be conquered, because of the binding effects of the three modes. They can simply be overcome by one who surrenders fully in devotion under the lotus feet of the Lord.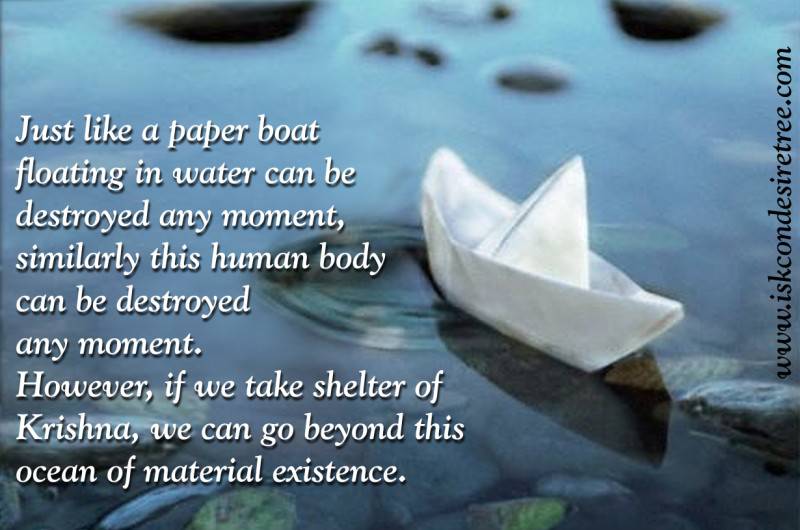 Our real position
Through parental care, through remedies for different kinds of disease, and through means of protection on the water, in the air and on land, there is always an endeavor for relief from various kinds of suffering in the material world, but none of them are guaranteed measures for protection. They may be beneficial temporarily, but they afford no permanent benefit. Despite the presence of a father and mother, a child cannot be protected from accidental death, disease and various other miseries. No one can help, including the parents.
What should we do?
Padaṁ padaṁ yad vipadāṁ na teṣām: in this material world there are dangers at every step, but they are not meant for devotees who have fully surrendered unto the lotus feet of the Lord. The pure devotees of Lord Viṣṇu may rest assured of the Lord's protection, and as long as they are in this material world they should fully engage in devotional service by preaching the cult of Śrī Caitanya Mahāprabhu and Lord Kṛṣṇa, namely the Hare Kṛṣṇa movement of Kṛṣṇa consciousness.
Ultimately the shelter is the Lord, and one who takes shelter of the Lord is protected. This is guaranteed. As the Lord says in Bhagavad-gītā (9.31), kaunteya pratijānīhi na me bhaktaḥ praṇaśyati: "O son of Kuntī, declare it boldly that My devotee never perishes." Therefore, unless one is protected by the mercy of the Lord, no remedial measure can act effectively. One should consequently depend fully on the causeless mercy of the Lord. Although as a matter of routine duty one must, of course, accept other remedial measures, no one can protect one who is neglected by the Supreme Personality of Godhead.
I hope the cause and the remedy for coronavirus or any other epidemic is clear to us.
Such challenging circumstances also offer a window of opportunity for the devotees to build some 'spiritual muscles' – for new devotees by taking shelter of Krishna and for a little more advanced devotees it's a moment to deepen their faith in Krishna.
Finally, mature devotees deal with such critical situations with their feet on the ground, themselves acting responsibly and guiding others also in a sensible manner.
Every situation can become an opportunity to progress in our spiritual journey – coronovirus or no coronavirus.
All glories to Srila Prabhupada
your servant,
Giriraj dasa