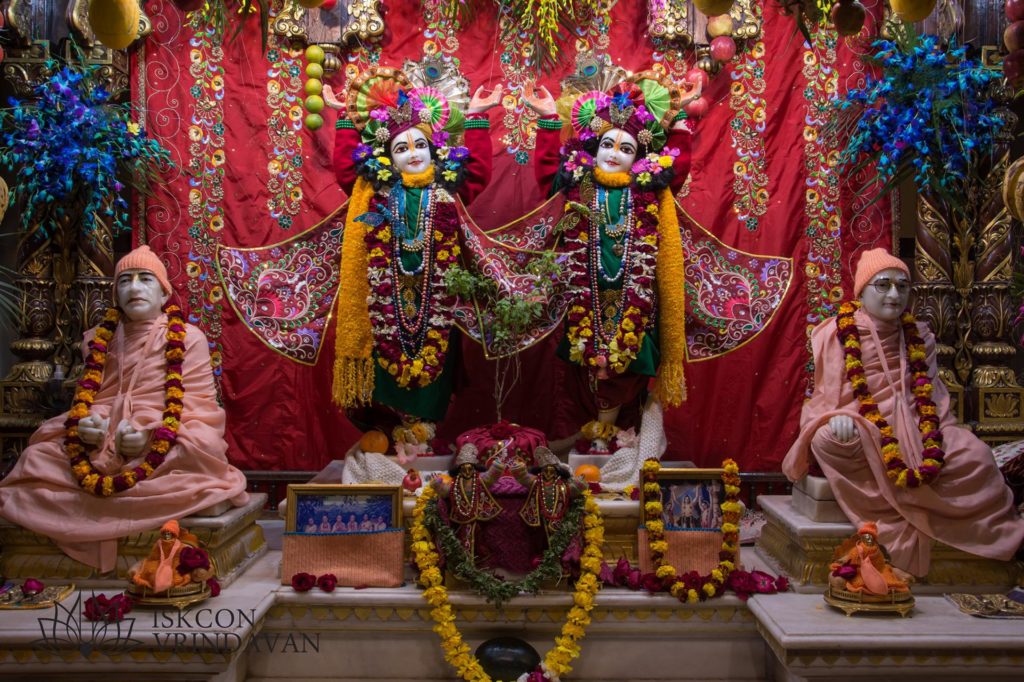 Hare Krishna and pranams dear devotees,
In the last two blogs, we read two prayers to Thakuraji- Good morning Thakuraji and It's time for me to go to work Thakuraji, written by HG Srimati Mataji. The first prayer is to recite when we take the morning darshan of our Thakuraji and the second prayer is when we are ready to leave our home/temple for office/ preaching/ household chores, etc. I hope reading these prayers is proving to be a spiritually nourishing experience for our hearts.
Today I am sharing one more prayer to Thakuraji. We can recite this prayer when we come back from our office/work in the evening. We will find two prayers instead of a single one. The reason is that no two days are alike. Some days we come back home still charged up with spiritual energy while on some days, which is more often, our spiritual energy is almost discharged, we feel tired and sapped of any energy. There is a different prayer for each type! Such is the compassion of Vaisnavas upon us. These prayers have also been written by HG Srimati Mataji. I pray that simply by reading these prayers with a sincere and honest heart we can again connect back to the lotus feet of Krishna, the Supreme energetic.
Let me share a small experience. Today morning, instead of addressing the 'Good morning prayer' to Lord Jagannath, I addressed it to the lotus feet of Srila Prabhupada. It was a different experience for me. I felt more connected and also more grounded as I could better see my actual current spiritual status against the words and aspirations of the prayer. And yet at the same time, it was spiritually more nourishing as I experience some resonance in my heart.
I also realised that daily reading a prayer to Thakurji is not very difficult. I can also temporarily muster some feelings behind those words. However, the difficult part is walking the talk- being able to apply what I am praying for, it seems lightyears away. Still, daily reading a personalised loving prayer to Thakuraji/Srila Prabhupada/Spiritual master is turning out to be a spiritually nourishing experience for my heart. I hope that by Krishna's mercy desire or aspiration of these prayers may get fulfilled in some lifetime. I have hope and faith in the potency of prayers of the kind-hearted Vaisnavas and in the causeless mercy of the lotus feet of Sri Guru and Gauranga.
All glories to daily prayer to Thakuraji
All glories to Srila Prabhupada.
your servant,
thakur-ji-part-4

PDF Embedder requires a url attribute
Thakuraji-Part-3-New-2